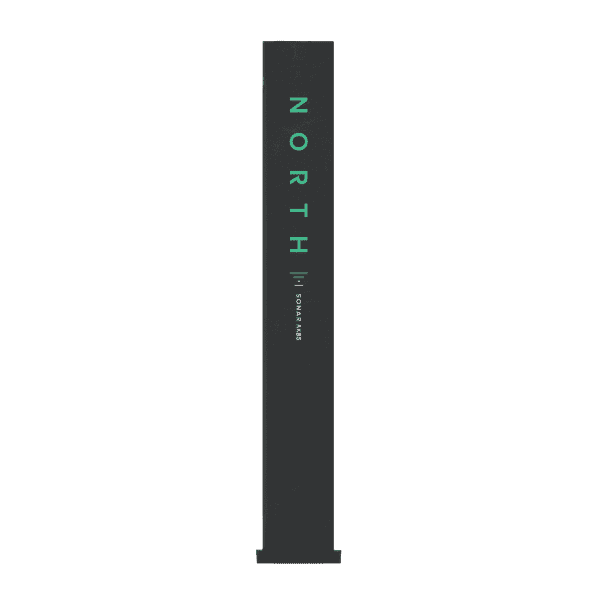 North Sonar Kite Mast

Dieser Artikel ist für Dich bestellt und steht in Kürze wieder zur Verfügung!

Lieferzeit 4-5 Werktage**
Kite Foil Mast Kite / Wake Our aluminium mast section with optimised stiffness to weight...
mehr
North Sonar Kite Mast
Kite Foil Mast
Kite / Wake
Our aluminium mast section with optimised stiffness to weight ratio is ideal for Kitefoiling.
The forgiving 55cm mast is suitable for skimming just above the water and easy recovery - ideal for learning to foil or for shallow waters.
The 70cm mast is ideal for learning to kitefoil, and freeride foiling in shallow or flat water conditions.
The 85cm mast increases overall ride performance in choppy conditions for a more controlled high-speed ride.
Features GeoLock.
Eigenschaften:
GeoLock Optimised Load Bearing Connection: Engineered to last, our unique GeoLock tapered geometry locking system provides a more effective load-bearing connection between the Mast and Fuselage, locking them together, so they feel like one piece. Screws engage the GeoLock while the load transfer now takes place over the full cross-section of the mast profile, allowing for a more efficient load distribution and longer-lasting connection.
Strong and Light: The aluminium mast's section profile reflects an optimised balance for strength to weight ratio.
Sonar AK Board Adaptor Sold Separately: The Sonar Foil System is connected to the board by a lightweight CNC-machined aluminium Board Adaptor with a tapered geometry locking connection that engages with the mast. Fusing Board Adaptor and mast together to build one union for optimum load transfer and a stronger, more direct feeling and steering impulse when foiling. Board Adaptor and Foil to Board Mounting Hardware not included. The AK Mast is only compatible with the Sonar AK Board Adaptor. It is not compatible with the Sonar AF Board Adaptor.
Compatible with Carbon or Alloy Fuselage: Hydrodynamically-optimized shape for minimum resistance, the Sonar Alloy Fuselage is precisely CNC-machined from 6061-T6 aeronautical-grade anodised aluminium with structurally engineered connection details that are designed to last. Our new high-strength pre-preg carbon fuselage is strong, durable and corrosion resistant, and weighs ~50% less than the alloy version, with equal strength and stiffness. The shorter 600mm Fuselage improves pumpability and has a sporty feel with earlier take-offs. The forgiving longer 700mm fuselage is ideal for wing-foiling or learning to foil, offering greater stability and more control.
Lieferumfang:
Weiterführende Links zu "North Sonar Kite Mast"
Du bekommst diesen Artikel woanders günstiger?
mehr
Bewertungen lesen, schreiben und diskutieren...
mehr
Kundenbewertungen für "North Sonar Kite Mast"
Bewertung schreiben
Bewertungen werden nach Überprüfung freigeschaltet.